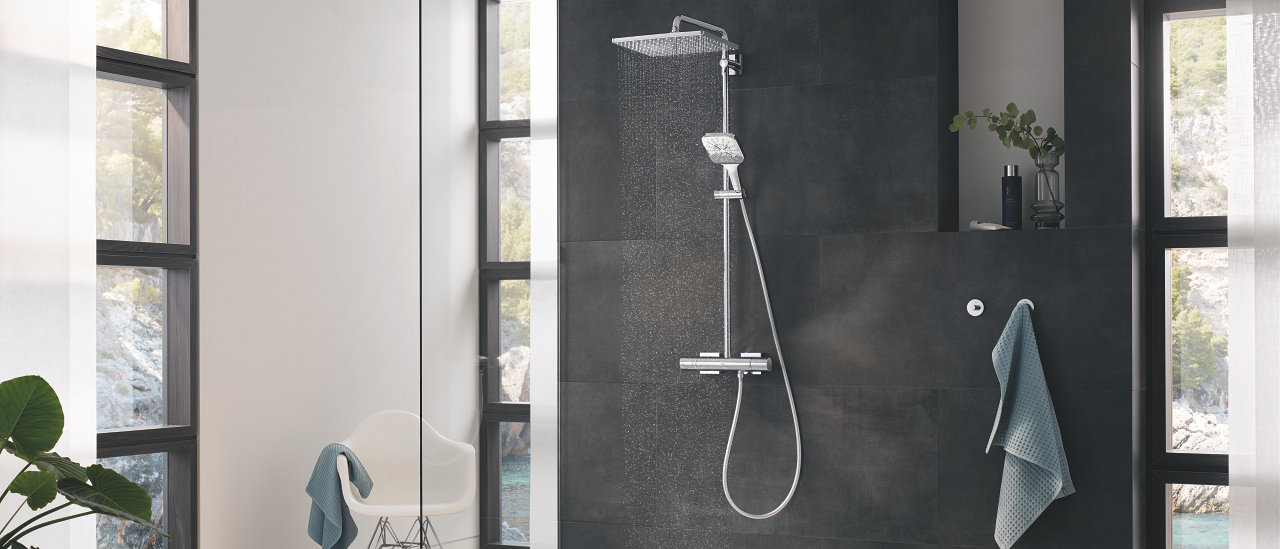 Rainshower System
Enjoy tailored, luxury showering with a GROHE Rainshower System
A Rainshower System is the easy way to create a precise, luxurious shower experience in your home. A GROHE Rainshower System offers all the essential elements in one place, including a choice of spray patterns in a shower beautifully designed with clean, contemporary lines. Innovative technology ensures that a Rainshower system offers great safety and eco features while offering a powerful, versatile shower, tailored just to you.
Find Your Showroom
Experiencing
Wide Choice of Designs
For maximum showering comfort and enjoyment choose a GROHE Rainshower® system. Our wide choice of feature-packed designs ensures there's a system to suit all personal showering habits, style preferences and installation scenarios.
For the ultimate experience, Rainshower® systems with adjustable body jets deliver tailor-made showering for all family members – whatever their height.